Using Thunderbird Mail and getting "Connection to Server Timed Out" message.
In this instance, the server was changed and although it was meant to be identical to the old server, Thunderbird had trouble connecting.
The users account on a CPanel server was migrated to a new CPanel server and everything was ok including access to webmail, but the Mozilla Thunderbird client was getting this "Connection to Server Timed Out" message.
The resolution was in the Thunderbird settings for the account.
Right-click the Mail account in Thunderbird and select Settings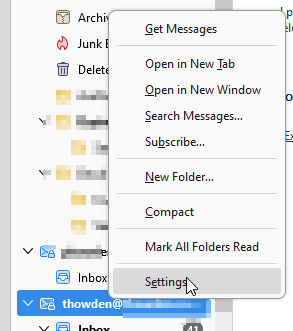 On the Settings screen select Edit SMTP server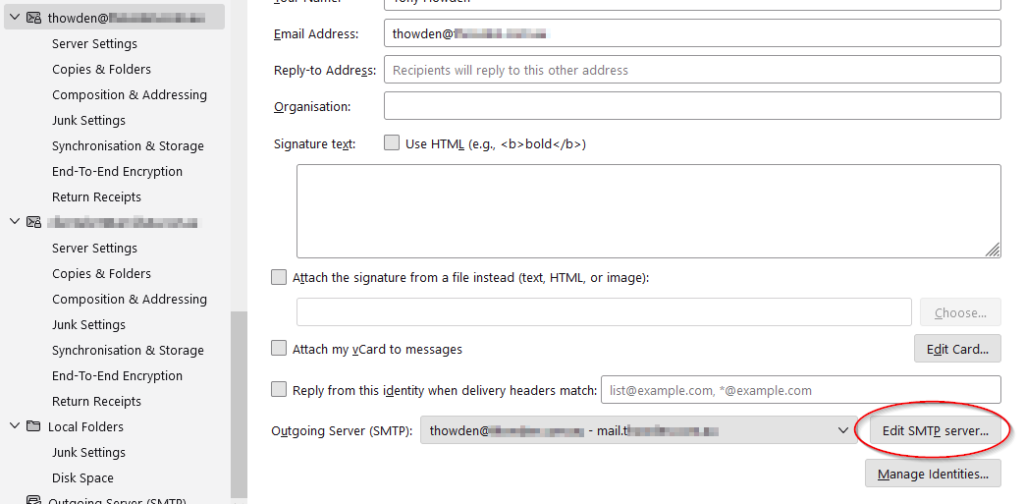 Check the port as using 465 Secure SMTP and Select SSL/TLS for the Connection Security.
The assumption here is that your Server name and Username/email address are correct.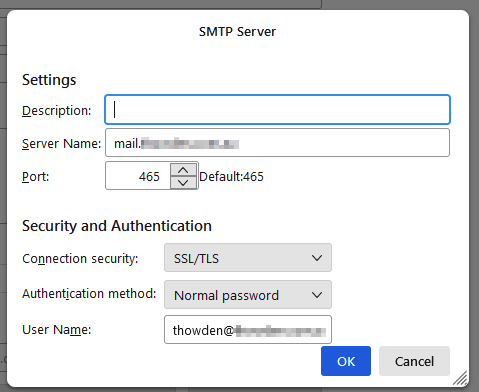 Then select OK.
Next set up for the Incoming email. While still in the Account Settings Panel select Server Settings.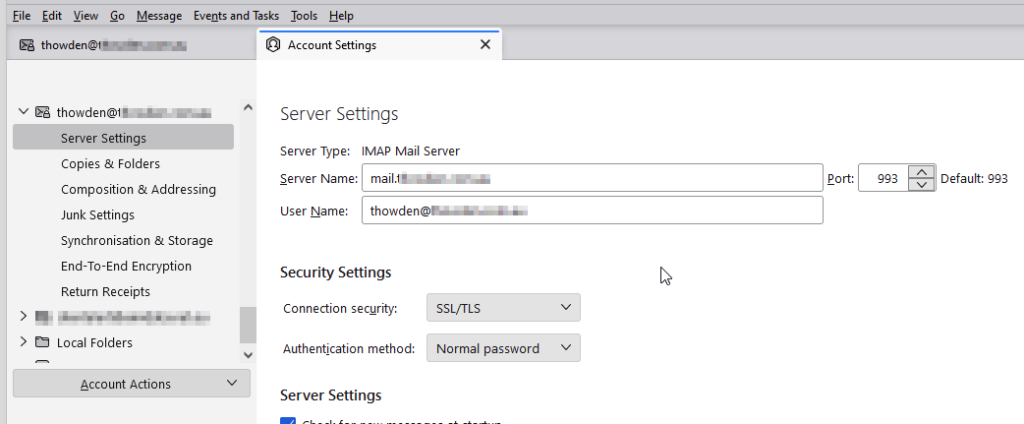 Check and set the Port as 993 for IMAP Secure connection and the Connection Security field to SSL/TLS.
The new settings are automatically saved, there is no 'Save' button to push.
Finally test the connection by asking to Subscribe and confirm that you have all the folders available from the server.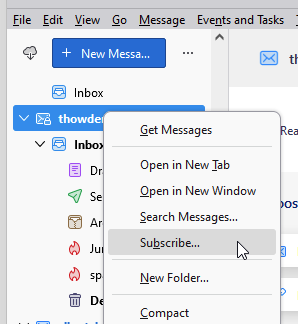 If all is good you should have a list of subscribed folders appear pretty much instantly.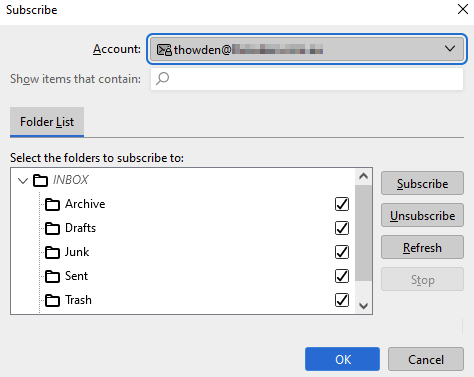 In this instance the Server settings were using STARTTLS and Insecure port numbers which is where the connection was failing to the new server.
I do not mention POP settings as we use IMAP exclusively. This ensures that all email history that might be needed by the client is available to any device or via webmail.